We can at least start to initiate a positive relationship with the health care system… little things done early can have a bigger effect later down the road.

Shilo Lefresne, Medical Student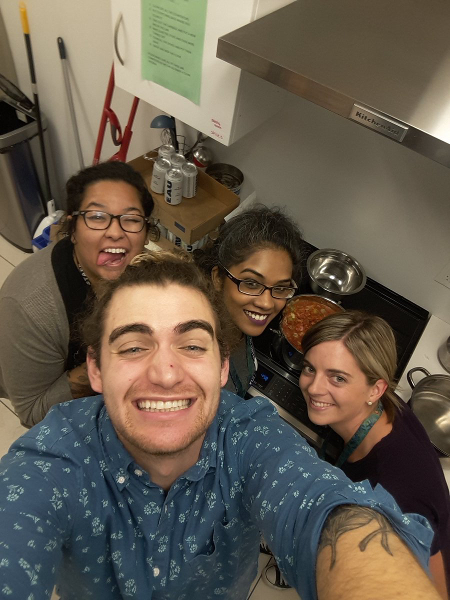 SHINE Youth Clinic is looking for dedicated health science students in the faculties of Medicine, Nursing, Nutrition, Pharmacy, and Public Health to volunteer with SHINE.
Volunteers are required to commit to one two-hour SHINE shift per month. All shifts take place at the Armoury Resource Centre on Sunday afternoons:
Cookin' with SHINE

2:00 - 4:00 PM
We accept applications at the start of each semester. Stay tuned to our social media accounts for more information or email us at directors@shineclinic.ca.
Volunteering with SHINE is a great opportunity to get involved in your community and make an impact on the lives of the youth in your city!
The SHINE Clinic accepts volunteers from the faculties of Medicine, Nursing, Pharmacy, Nutrition, and Dentistry.
Volunteers apply in September and those that are chosen attend a training session shortly after. Students can apply to be a clinic volunteer or an outreach volunteer.
Apply Here